ELECTRONICS RECYCLING
For over 13 years, COM2 Recycling Solutions has provided quality electronics recycling, resale and asset recovery services to businesses, industry, governments and institutions throughout North America and Canada. With primary operations in the Greater Chicago area and in Mississauga, Toronto, Ontario, COM2 Recycling Solutions provides customized, turnkey electronic asset resale, destruction and recovery services including Mississauga Electronics Recycling, Toronto Electronics Recycling solutions.
ELECTRONIC ASSET RECOVERY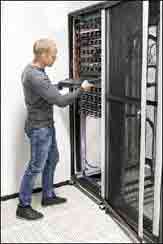 Upgrading equipment? Moving? Every organization faces challenges with obsolete equipment disposition. The sooner you put your equipment into the hands of resale and recycling experts, the better your financial results will be.
COM2 Recycling Solutions: Your electronic asset recovery experts
Worldwide resale channels for tested, working equipment and parts
Custom data security/destruction options
Fully auditable, in-house, domestic recycling solution
Learn more about reselling your excess or obsolete IT and other electronic equipment and about responsibly recycling your e-waste.
CRT GLASS RECYCLING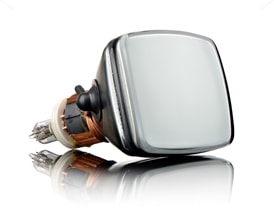 Introducing North America's first new CRT recycling solution
Cathode ray tubes, or CRTs, are the heavy leaded glass tubes that were used in old TVs and monitors. With new CRTs no longer manufactured in the US, the seriously constrained recovery market has lead to widespread stockpiling and landfilling of the hazardous, but valuable material.
Enter COM2 Recycling
COM2's new recovery process uses silica and oxides found in CRT glass as a substitute for raw materials required to manufacture decorative glazes for ceramic tiles. The leaded and non-leaded glass from CRTs is carefully mixed with other ingredients to create a product that uses fewer natural resources, requires less energy to produce than traditional glazes and results in a product that is safe for the environment.
COMMUNITY RECYCLING EVENTS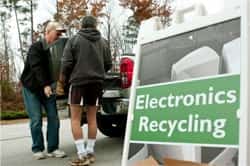 COM2 works with communities throughout the US and Canada to bring convenient, safe, responsible electronics recycling to residents.Our experience from having conducted hundreds of these events takes the burden off community coordinators and ensures successful events that encourage residents to continue recycling electronics and to tell their friends and neighbors to do the same!
COM2 provides:
Pre-event advertising/publicity support
Development of a detailed operational plan for collection and logistics
Provision of safe collection and storage units
Management and handling of materials at the collection site by COM2's OSHA trained staff
Collection reports including weight of materials collected
A Certificate of Recycling for all materials collected
Contact us to start planning your community collection event today.
Announcing:
The first new CRT recovery process in North America now available at COM2 Recycling Solutions, Carol Stream, IL.
Environmentally responsible
Cost effective
Sustainable
Learn how glass from old TV's and monitors is beneficially reused.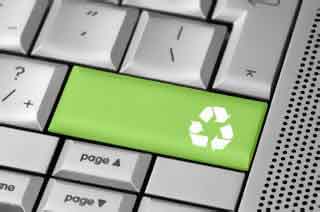 CONTACT US TODAY @ 877-977-COM2